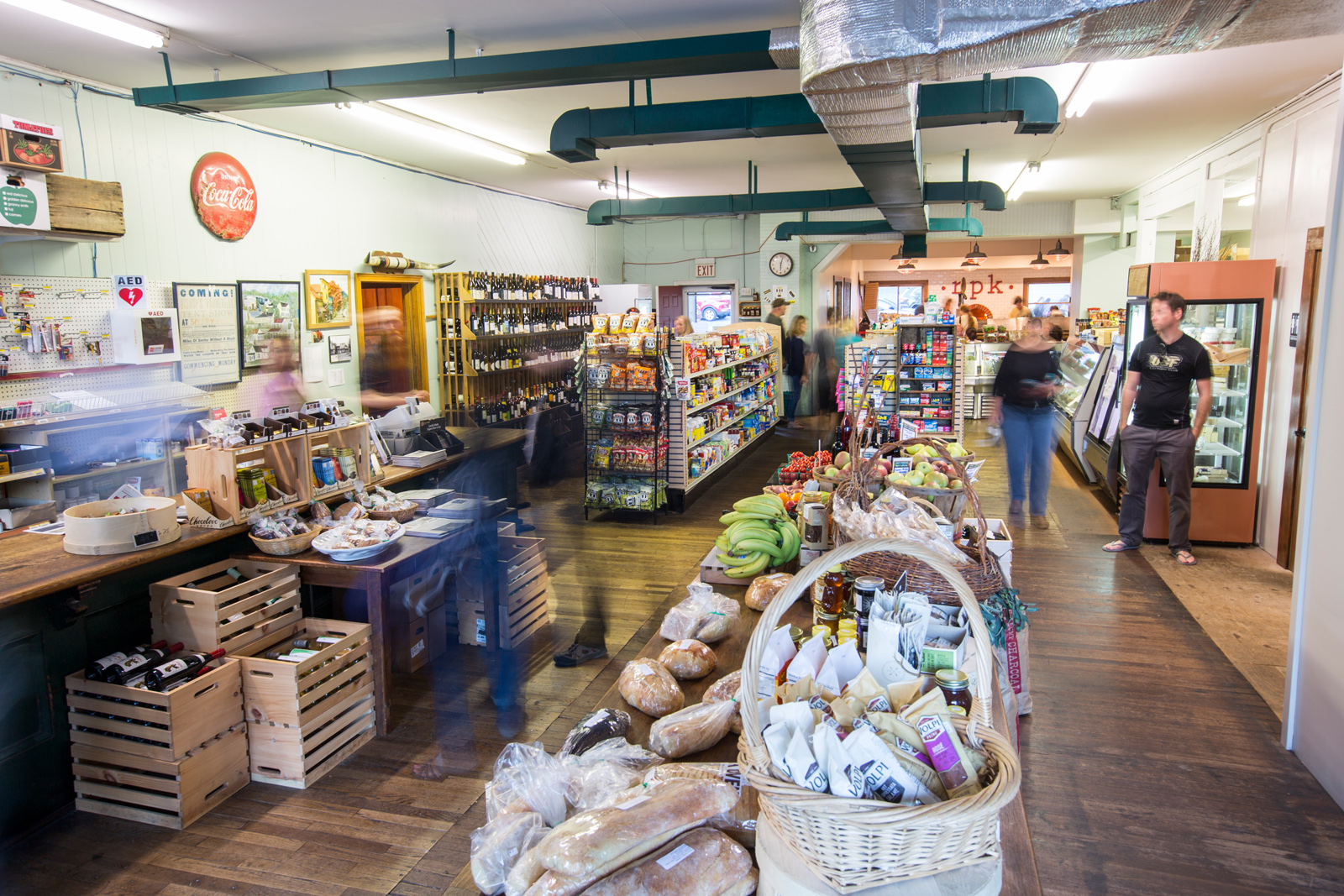 The Sperryville Corner Store is one-of-a-kind. A place stuck in time, yet somehow so right in the modern world.

Local produce, friendly atmosphere and a deep appreciation for the land, the mountains and everyone in between help to make this magical place a reality.
Our country store has an abundant selection of fresh meats and seafood. We carry an array of Virginia and international wines. Our selection of American Craft and Import beers is unrivaled in the area and something in which we take great pride.

Local seasonal produce, house-made sandwiches for your hike and snacks-a-plenty await. We carry everything you need from cereal to fresh heirloom tomatoes, local herbs , fresh mozzarella, sushi grade tuna, scallops, salmon and gourmet chocolates.
Come see for yourself and let Baker the Black Lab pick out a bottle of wine for you!
STORE
3710 Sperryville Pike
Sperryville, VA 22740
(540)987-8185
HOURS

Monday: 7am - 7pm
Tuesday: 7am- 7pm
Wednesday: 7am-8pm
Thursday: 7am-9pm
Friday- Saturday: 7am-9pm
Sunday: 8am-8pm
HISTORICALLY SPEAKING...
Originally established circa 1850, the building housing the corner store has seen a myriad of changes. (read more)